We are now in full swing with Mood® Motivation Month and hope you have enjoyed our content so far. We now look to explore another area of wellbeing that can often get overlooked, hydration.
So then… are you a water baby?
No, we don't mean are you the first one running towards the open sea on holiday or unpacking your lilo before the suncream. We are referring to whether or not you make hydration a priority. If you Google health benefits of water, the list is endless. Some of the most popular reasons for keeping an optimum hydration level are:
Improved concentration
Organ preservation
Reduction in joint pain
Clearer skin
Better mood
Study after study all point to the same benefit that water is more than good for you, it is great. After all, 60% of our body is made up of water. With the heart and brain made up of a staggering 73% water.
Ok you get it, drink more water!
Drinkware and Promotional Products 
On reflection, Blue Planet was a moment of change for many people. It raised questions regarding the impact of single-use plastics on our environment and what that will mean for our future. This has unlocked a more conscious way of living, with the need to reuse at its heart.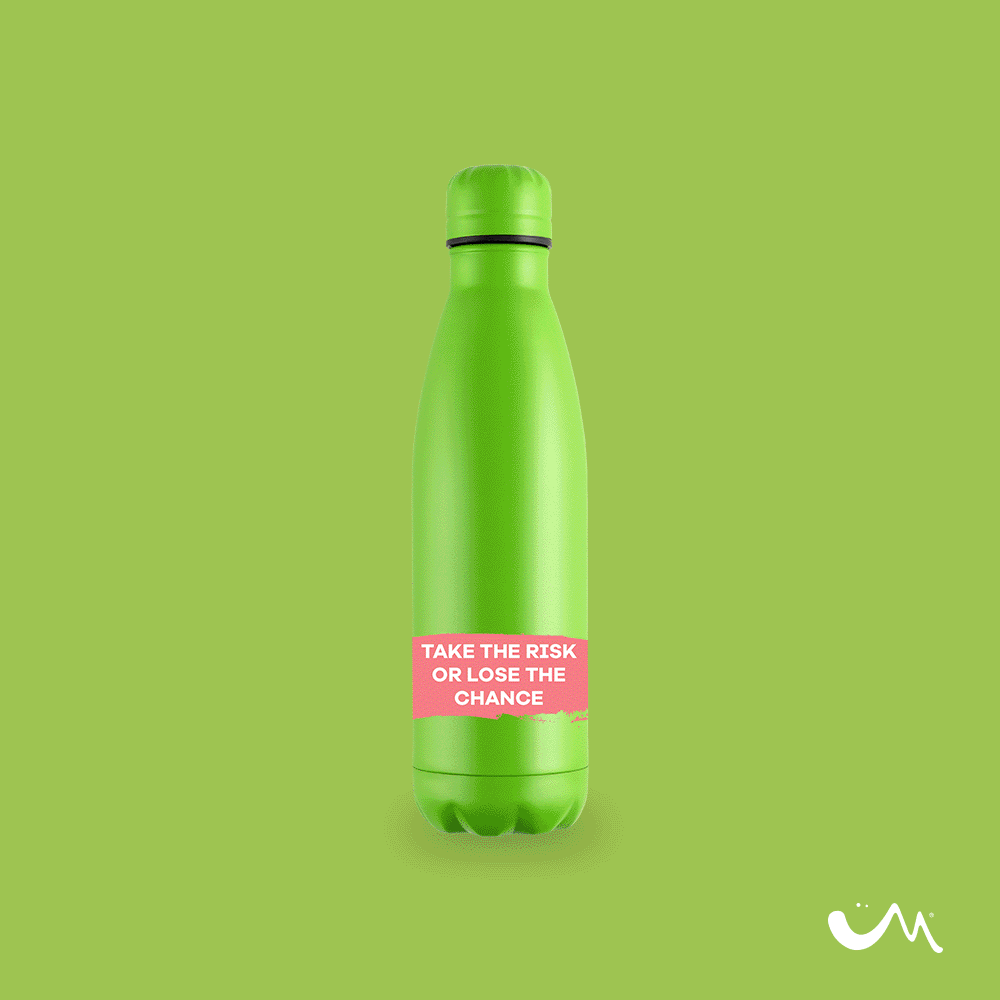 This shift in how we choose to live has changed consumers' buying behaviours with an increased interest in promotional drinkware, in particular bottles. Sourcing City reported in its latest Industry Report (published February 2020) that the Sports Bottles category has jumped from fifth to third, with a market value revenue increase of nearly £10m in 2019 and plastic giveaways dropping from 3rd to 5th place. This illustrates a move away from single-use promotional items.
The Mood® Collection's water bottle has been a firm favourite in the industry since its release, with branding options including full colour dye sublimation, spot colour printing up to two colours and long-lasting laser engraving. Choose between three finishes – gloss white, powder coated or classic stainless steel. The Mood® Vacuum Bottle is made from food-grade double walled stainless steel and holds 500ml of water or your favourite drink. It'll keep your cold drinks ice-cool for 24 hours, and your hot drinks piping hot for 12 hours. With individuality and self-expression being core values of the Mood® brand, our water bottle is available in 11 different colours and endless branding potential.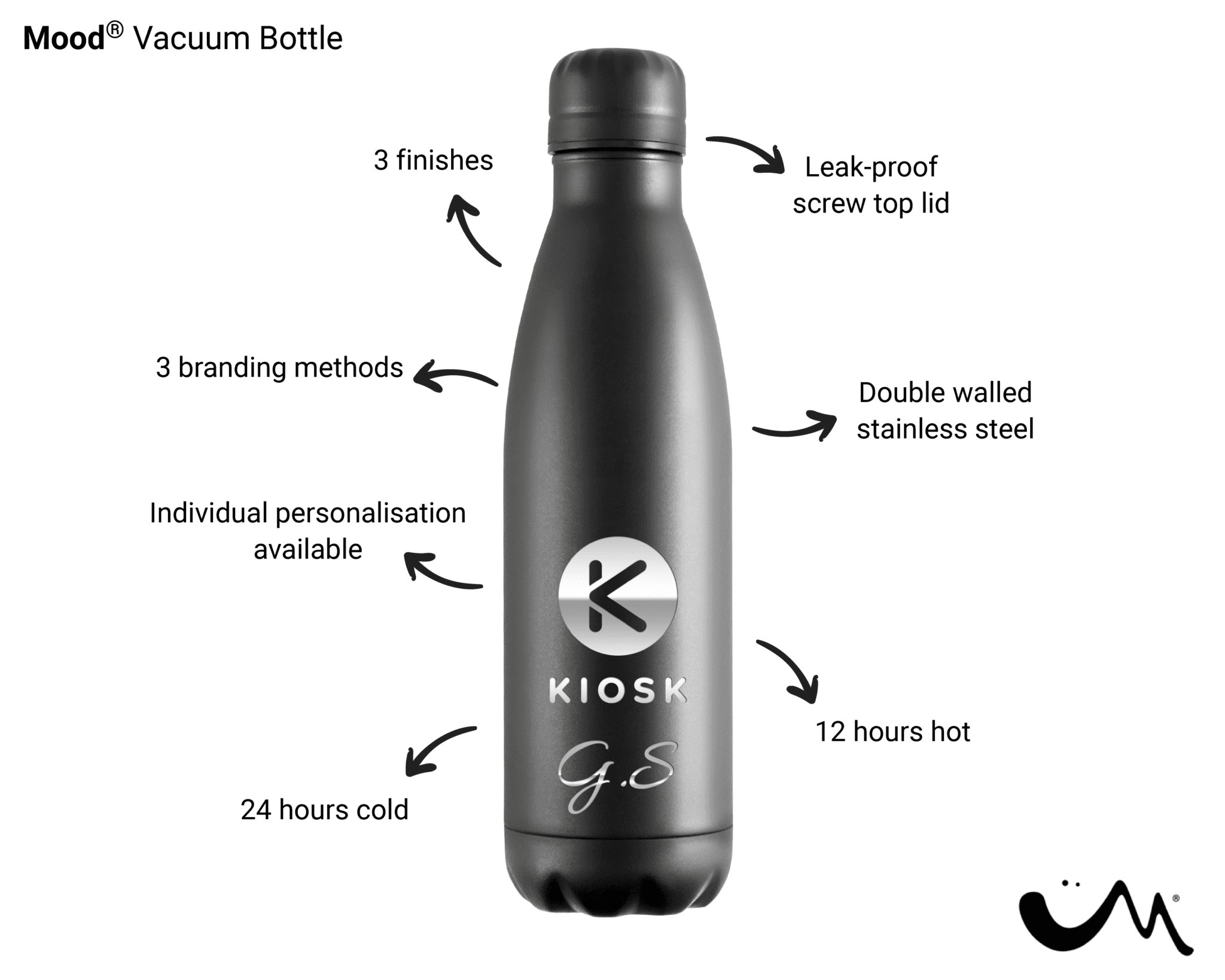 Mood® Motivation Challenge 
So now it's over to you. We have explained some of the key benefits for keeping hydrated, so let's put those benefits to action.
First thing first, dig out your water bottle;
Take a selfie (stick with us here…) first thing in the morning once you have decided to take on the challenge;
Add a reminder on your phone or smart watch every few hours to drink (if you are competitive, why not set a goal?);
Add having a glass of water to one of the routine parts of your day. For instance loading the dishwasher, pour a glass before your start. The aim is to finish the water by the time the dishwasher is loaded;
Take a glass of water to bed, maybe do not drink it before you sleep (unless you want to be woken in the middle of the night), but have it ready to drink when you wake up;
If you want to take it one step further, create a habit tracker! You can find loads on Pinterest here.
Take a selfie every week and compare your month's progress. You will be impressed by what you see.
Speak with our team today about our branded Mood water bottle range – 028 9600 2193